Description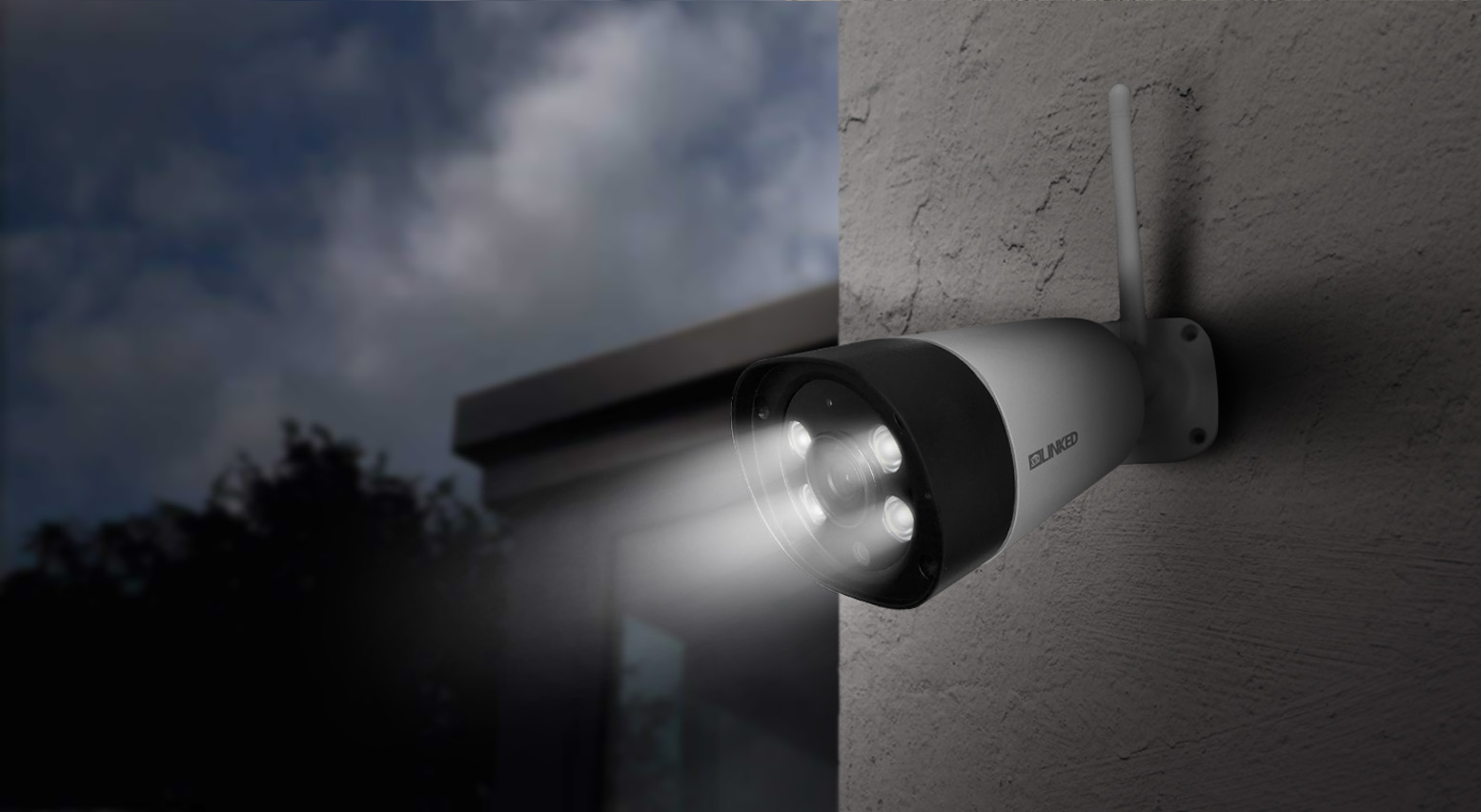 The LF3 has all the same great features as our previous LINKED outdoor cameras (IR Nightvision, 2-Way Audio, 1080P Video, WiFi access for viewing on your Apple and Android phones or tablets and more) PLUS it also now has FloodLights!
The power of the Floodlights comes from 4 high-powered LED Bulbs that cast light when motion is triggered at night. Ward off would-be threats, light up dark areas and record color with the FloodLights! FloodLights help stop a problem before it starts, scaring off most intruders right away. Access the FloodLights via the APP to turn on and off your FloodLights at will!
Flood Light Setup
To set up the Flood Light to turn ON when the Alarm is triggered - Go to settings > Flood light > check 'Turn on Flood Light with Alarm'. This will occur at night only.
To Turn on the FloodLight at will > Go to settings > Flood Light > check 'Flood Light' > this will open a timer section. Set the timer if you want it to turn on and off at a certain time. If you would like to turn it ON and OFF at will, simply set the timer for 'All Day' and then turn on and off the 'Flood Light' switch whenever you want it on/off.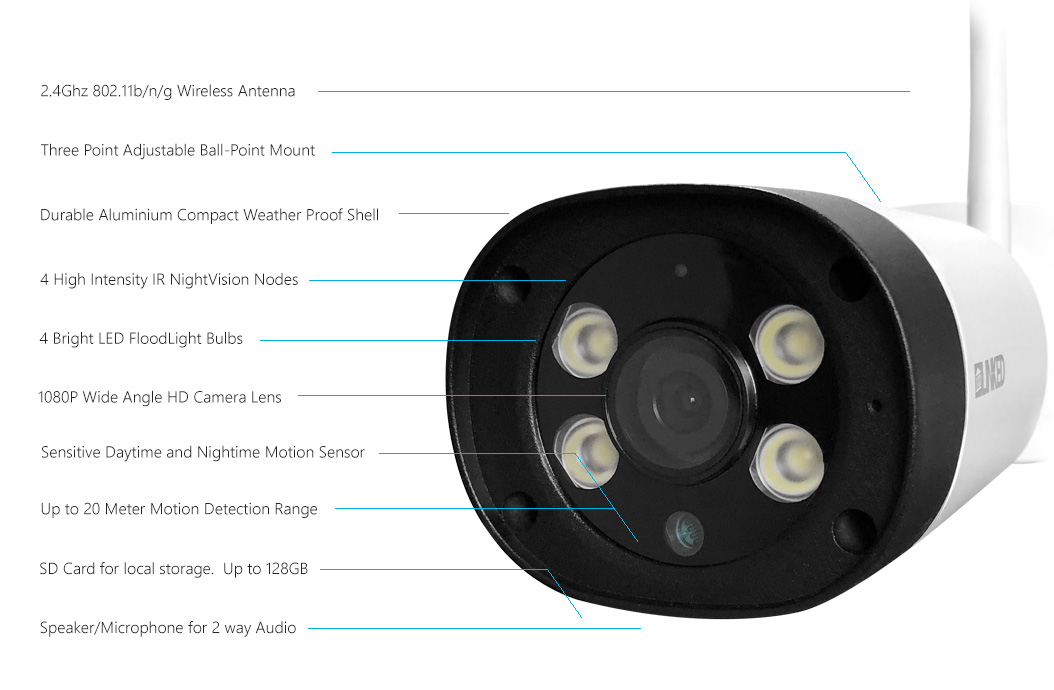 X10 Linked 1080p HD Outdoor Floodlight WiFi Camera
Secure your perimeter and scare off would be intruders with our outdoor HD FloodLight Camera! Get notifications if the camera senses motion, check in when you need to, even communicate directly through the camera! Night or Day, X10 Linked always has you covered.
Ultra Simple Setup
Step 1: Plug in your camera at your desired location.
Step 2: Download the "X10 Linked" App from the Apple App Store or Google Play store
Step 3: Follow the voice guidance for installation!
X10 Linked LF3's Main Features
1. 4 Bright LED motion activated FloodLights to scare off intruders and get a clear view at night!
The LED's activate on motion at night to turn a dark scene into a bright one! Scare off the intruders before something happens. You can also have free access to the FloodLight through the app to turn it ON or OFF as you need to. In fact, you can also set it up to a timer to have the floodlight on at a certain time of the day. This feature is completely toggle-able as well. If you don't want to use the floodlights, simply turn them off in the app and use the discrete IR sensors to see in complete darkness.
2. 1080P HD Video, Night vision 25 meters with Motion Sensing and Audio!
With an ultra crisp 1920*1080 high definition lens, it also houses 4 x High powered IR Nigh Vision nodes providing vision in complete darkness up to 25 Meters! You can also use your cam as an alarm Day or Night due to its awesome motion sensing technology. Easily set up notifications so you always know exactly what is going on. You can even schedule it to automatically happen during certain times of the day!
3. Built in Speaker and Microphone for 2-Way Audio
As with many of our Linked cameras, we feel audio is an important part of security. The LF3 has a built in speaker at the bottom of the camera. It also has a microphone that is toggle-able in the app. If away, you can get motion notifications and open the app to communicate or listen to whats happening at home! The audio really helps add an additional layer of security.
3. View on your iPhone or Android Phones and Tablets
Whether you are on WiFi or cellular service, you can STAY CONNECTED with the X10 Linked Cameras. Not only can you be automatically notified if motion is sensed, you can log in and record the video straight to your phone, so you have record of it!
4. OFFLINE video recording (INLCUDED SD CARD)
No internet? DVR (digital video recording) Equipment can be expensive. The X10 Linked Cameras have a Micro SD Card slot built in! You can record directly to the SD Card. A 128GB (max size) card which can hold roughly a month of video. (initial online setup is required, but may then be disconnected).
5. 2.0 Megapixels 75 degree wide angle
The range on the X10 Linked cameras is exceptional. The video is clear and covers a wide 75° angle to capture everything.
6. Water Proof Aluminium Housing
The LF3 comes with a 3-point adjustable mount and Aluminium housing with IP66 waterproof level housing. The mount can be setup to access just about any angle. Working Operating temperature for this housing is -20c to 50c (-4f to 122f).
Package contents
1 x X10 Linked 1080p LF3 Outdoor Camera - White
1 x 4ft Power Adapter (5ft length of cable in total)